04 October 2021
Thank you all for the participation! We have finally concluded the results from our judges!
Winners: Fengshan Primary School – The Gaming Broz
1st Runner-up: Wellington Primary School – BuildABot
2nd Runner-up: Corporation Primary School – Team 1
4th Place: Gongshang Primary School – The Scratchys
5th Place: North Vista Primary – Team 2
Thank you everyone for the participation! See you again in the next one!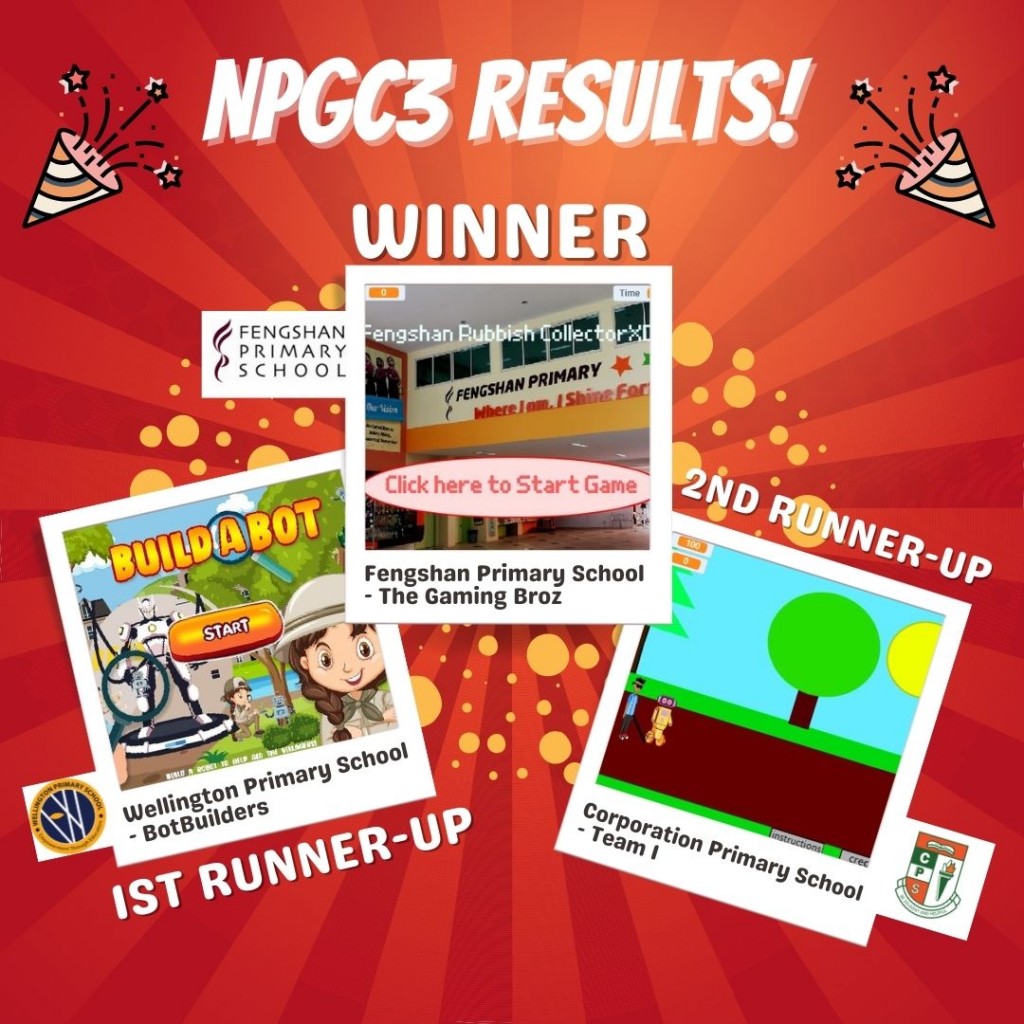 06 August 2021
NPGC3 2021 Submission Results
Thank you for all the teams that have submitted your art work and proposals. The response was overwhelming!!
We would like to congratulate these 15 teams that have qualified for the NPGC3 Finals! Congratulations!
For the finalists, please check your email for more information.
We would like to sincerely thank all the schools and teams for participating.
To the teams that did not make it through to the finals, we really hope to see you again next year.